Hi, I'm Guy and I'm a Cardiff Wedding Photographer covering the whole of the UK!

I photograph wedding days from the guests' perspective…
I love the quirkiness of the photo above.  If I'd asked that couple to do that, it wouldn't have the same impact.  This is the kind of photography that a wedding photographers in Cardiff can't stage – it just happens and it's my job to be there when it does.  The happy couple loved it and had a framed print.  To see some reviews from past clients, head over to my wedding reviews page.
My style is reportage wedding photography which means I shoot in a documentary style and will not intrude or take over your special day.  In fact many Cardiff wedding couples report that after a while they forgot I was even there but were overjoyed to see that I had captured all the action on viewing their photographs afterwards.   When a bride rings me gushing about having just seen my images of her day for the first time, it fills me with a deep feeling of warmth and satisfaction that cannot be beaten.  I have photographed weddings for ten years now, and remain passionate about telling the story of the day from start to finish…
Now that gay/lgbt weddings are legal in the UK I love to document those also, so if you're having a same-sex wedding then please contact me to discuss.
---
Choosing Your Cardiff Wedding Photographer.
Choosing your wedding photographers Cardiff is one of the most important decisions you'll make regarding your day.  It's important to get it exactly right. This is definitely one area where you'll get what you pay for, so be sure to do your research. Choose a wedding photographer whose style you like and who resonates well with you. If having your day professionally documented is important to you, budget should be secondary to this.
I have a short day wedding photography plan to cater for those needing coverage of between 2 and 5 hours. A lot of couples having a Cardiff register office ceremony with a small meal afterwards book me for two or three hours, and I'm happy to help them out.
I'm based near Cardiff in South Wales…  Caerphilly to be precise!  But whether you're based here or in Swansea, Bristol, London or elsewhere, I'd love to hear about your plans for your wedding day or photo shoot…
See my Wedding Day Portfolio pages for many more examples of my work…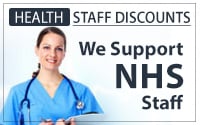 ---
7 Reasons to Have Your Wedding in Cardiff?
I Love Cardiff (or Caerdydd in Welsh) and have been photographing Cardiff weddings for a while now! It's such a cosmopolitan and vibrant city which has so much going for it. More laid back and often friendlier than London, Wales's capital is one city which should seriously be considered when choosing your wedding photography destination.
Here are a few reasons why:
CARDIFF HAS MORE GREEN SPACE PER PERSON THAN ANY OTHER CITY IN THE UK…
So, wherever you have your wedding, there will be plenty of scope for your couples portraits not too far away – there's even a Wetlands Reserve! From Bute Park, just behind the castle to Long Wood Nature Reserve further north, there will be somewhere scenic near you. Just remember to take your (clear or white) umbrellas!!
But having said that…
---
THE CITY HAS MORE HOURS OF SUNLIGHT THAN MILAN!
It doesn't always rain in Cardiff despite it's reputation. Your wedding day is as likely to be rainy as anywhere else in the UK – apparently.  A little known fact is that artificial rain was invented in Wales. How ironic is that?!?
The wettest summer month is August; December being the wettest winter month.  Listen to the forecast and bring umbrellas if it's looking like rain.  For wedding photographer Cardiff purposes, white or clear are best to let through the natural light as below.
---
---
THE CARDIFF AREA HAS MORE CASTLES THAN ANY OTHER CAPITAL CITY!
And what's more you can get married in them all! Cardiff Castle, Castell Coch and St Fagan's Castle all have wedding licenses for non-religious, register office type weddings. There are many more castles within an hour's drive of Cardiff.  This includes Caerphilly Castle – Wales's largest. South Wales boasts numerous other castles – probably the highest concentration in the world. You can have your wedding in many of them. Although I'd advise just choosing one!
---
THERE ARE 42 NON-RELIGIOUS VENUES APPROVED FOR WEDDINGS AND CIVIL CEREMONIES BY CARDIFF COUNCIL…
From the atmospheric Cathay's Cemetery Chapels to traditional pub, Ty Mawr, there will be somewhere that will suit you and your budget down to the ground. The big chains – Marriott, Radisson Blu, Holiday Inn, Hilton and Novotel are all licensed wedding venues.
For more intimate wedding days why not get married at City Hall or a small church and then go on to one of the multitude of pubs/restaurants/hotels that cater for wedding parties and that Cardiff plays host to?
Cardiff Council has a comprehensive list of which wedding venues they approve – I include these at the bottom of the page. Do remember that religious ceremonies can only take place in religious buildings, of which the Cardiff area has many of all different faiths.
---
Exactly What We Wanted…
We could not be happier with Guy's work – he was so nice; he listened to all our wishes but made good suggestions based on his knowledge and experience; he was so lovely interacting with everyone on the day, yet was unobtrusive. His photos are beautiful, great quality and exactly what we wanted – full of life and reflecting our personalities perfectly. We feel very lucky to have found Guy – he played a big part in making our wedding day truly special.
– Suzie and Russ
Click here for more Reviews and Testimonials
---
CARDIFF IS SIXTH IN MAGAZINE'S LIST OF TOP PLACES TO VISIT IN THE WORLD!
National Geographic calls Cardiff a 'gem' and places in at number 6 in the world's top summer destinations. Most weddings take place in the summer months but Cardiff is wonderful at any time of the year. It's a sure-fire bet that Cardiff will provide a glorious backdrop to your wedding.   Plenty of food for thought when researching your Cardiff wedding photographers!
---
CARDIFF IS WALES' MOST MULTICULTURAL CITY...
People from across the world come to live and work in Cardiff. There is a sizeable Asian and Black population and most of the world's religions are represented. This is great news for anyone wanting to marry in the city. Whether you're Christian, Muslim, Jewish or Sikh, there is a religious or civil venue and officiant there just for you.
---
CARDIFF IS A RELATIVELY SMALL CAPITAL CITY...
Everything is within easy striking distance. There may not be the smooth transport links of London's TFL but there doesn't need to be. Wherever you have your wedding ceremony, the journey to the reception won't be a long one - maybe even walkable. What a beautiful city to have as a backdrop for your wedding photography portraits along the way!  Think about that when considering where to say your wedding vows!
---
---
The Angel Hotel, Castle St. CF10 1SZ
Canada Lodge and Lake, Heol Pant-y-Gored, Creigiau. CF15 9NF.
Cardiff Castle, Castle Street. CF10 3RB.
Cardiff City Stadium, 82a Leckwith Rd. CF11 8AZ.
Cardiff Masonic Hall, 8 Guildford Street. CF10 2HL.
Castell Coch, Tongwynlais. CF15 7JS.
Cathays Cemetery Chapels, Fairoak Road, Cathays. CF24 4PY.
Cathedral 73, 73 Cathedral Road. CF11 9HE .
Chapel 1877 Bar & Restaurant, Churchill Way. CF10 2WF.
City Hall, Cathays Park. CF10 3ND.
Cardiff County Hall, Atlantic Wharf. CF10 4UW.
De Courceys Manor, Tyla Morris Avenue, Pentyrch. CF15 9QN.
Fairwater Conservative Club, 61 Ely Rd. CF5 2BY.
Future Inn Cardiff, Hemingway Road .CF10 4AU.
The Hilton, Kingsway. CF10 3HH.
Holiday Inn Cardiff City Centre, Castle St. CF10 1XD.
Holland House Hotel & Spa (Mercure), 24-26 Newport Rd. CF24 0DD.
Howell's School, Cardiff Road, Llandaff. CF5 2YD.
Jolyon's at No. 10, 10 Cathedral Road, Riverside. CF11 9L J.
Jurys Inn Cardiff, 1 Park Place. CF10 3UD.
Manor Parc Country Hotel & Restaurant, Thornhill Road, Thornhill. CF14 9UA.
Mansion House, Richmond Road. CF24 3UN.
Marriott Hotel, Mill Lane. CF10 1EZ.
National Museum, Cathays Park. CF10 3NP.
New House Country Hotel, Thornhill. CF14 9UA.
Hotel Novotel, Schooner Way. CF10 4RT.
Park House Restaurant, 20 Park Place. CF10 3DQ.
Park Inn by Radisson - City Centre, Mary Ann Street.CF10 2JH.
Park Inn by Radisson - Cardiff North, Circle Way East, Llanedeyrn. CF23 9XF.
Park Plaza, Greyfriars Rd. CF10 3AL.
Pencoed House Estate, Llantrisant Road, Capel Llanilltern. CF5 6JR.
Portland House, 113 - 116 Bute Street, Cardiff Bay. CF10 5EQ.
Radisson Blu Hotel, Meridian Gate, Bute Terrace. CF10 2FL.
Royal Welsh College of Music & Drama, Castle Grounds, Cathays Park. CF10 3ER.
The Principal St David's Hotel, Havannah Street. CF10 5SD.
St Fagan's Museum of Natural History, St Fagans. CF5 6XB.
Sunflower and I, 1 Mount Stuart Square, Cardiff Bay. CF10 5EE.
SSE SWALEC Stadium. CF11 9XR.
Temple of Peace, King Edward VII Avenue, Cathays Park. CF10 3AP.
The Exchange Hotel, 4-5 Mount Stuart Square. CF10 5FQ.
Ty Mawr, Graig Road, Lisvane. CF14 0UF.
Village Hotel, 29 Pendwyallt Rd. CF14 7EF.
---
Although I have now relocated my photography business to the Cardiff area, I am still taking bookings in London, Bristol and the rest of the UK.
I also cover all of South Wales including Newport, Swansea, Pontypridd, Llantrisant, Abergavenny, Caerphilly, Barry and Penarth.
I provide wedding photography services in all the Cardiff areas, including
Canton, Cathays, Roath, Tremorfa, Llandaff, Lisvane, St Fagan's and Fairwater.
---