Hi, I'm Guy and I'm a wedding photographer covering the whole of the UK!

I photograph wedding days from the guests' perspective…
I love the quirkiness of the photo above.  If I'd asked that couple to do that, it wouldn't quite have the same impact.  This is the kind of wedding photography that can't be staged – it just happens and it's my job to be there when it does.  The couple loved that one and had a framed print.  To see some reviews from past clients, head over to my wedding reviews page.
My style is reportage wedding photography which means I shoot in a documentary style and will not intrude or take over your special day.  In fact many couples report that after a while they forgot I was even there but were overjoyed to see that I had captured all the action on viewing their photographs afterwards.   When a bride rings me gushing about having just seen my images of her day for the first time, it fills me with a deep feeling of warmth and satisfaction that cannot be beaten.  I have photographed weddings for about ten years now, and remain passionate about telling the story of the day from start to finish…
Now that gay/lgbt weddings are legal in the UK (at last!) I love to document those also, so if you're having a same-sex wedding then please do contact me to discuss.
Choosing your wedding photographer is one of the most important decisions you'll make regarding your day.  It's important to get it exactly right. This is definitely one area where you'll get what you pay for, so be sure to do your research. Choose a wedding photographer whose style you like and who resonates well with you. If having your day professionally documented is important to you, I strongly feel that budget should be secondary to this.
I have a short day wedding photography plan to cater for those needing coverage of between 2 and 5 hours. A lot of couples having a register office ceremony with, perhaps, a small meal afterwards may book me for just two or three hours, and I'm happy to help them out.
I'm based near Cardiff in South Wales…  Caerphilly to be precise!  But whether you're based here or in Swansea, Bristol, London or elsewhere, I'd love to hear about your plans for your wedding day or photo shoot…
See my Wedding Day Portfolio pages for many more examples of my work…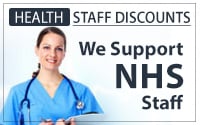 ---
And for Local Caerphilly People:  Caerphilly – a Huge Influence on my Photography Brand
I visited Caerphilly for the first time last year and liked it so much I decided to move here lock, stock and camera! Much as I love London, having spent nine years there Caerphilly seemed like a breath of fresh, South Wales air. When I first visited, what drew me was the magnificent 13th century castle – Wales's largest. Then there were the people. Everyone seemed so friendly and actually smiled at me. Some even stopped to talk in the street… In London I would have thought that a little odd but here, I loved it!
So when we moved, one of my first tasks was to revisit my photography branding and the obvious thing to change straight away was the logo. I wanted something personal to where I was now living and working from and with branding guru, Rachael Earl from Arizona came up with the new logo (below). She thought of the birds and I then I thought, why not add the castle? South Wales is known for them, many of which host weddings, so adding Caerphilly's seemed a natural thing to do.  I love the results…
---
10 Interesting Facts You May Not Know About Caerphilly
Caerphilly County Borough has a rough population of 180,500 (2016) whilst the town had a population of 30,388 as of the 2011 Census.
The Welsh for Caerphilly is Caerffili and there are several Welsh speaking schools in the town.
The name Caerffili derives from the towns origins:  In AD75, the Romans were the first settlers when they built a fort here during their occupation.  Subsequently, St Ffili built a second fort.  The Welsh for fort is 'Caer', hence the name Caerffili.  Some of this is speculation and there are other theories!
Caerphilly Castle is, quite rightly, the main focal point of Caerphilly and attracts tourists to the town from all over the world.  It is available to hire for weddings (see below) most of the year and it isn't that expensive given that it's a castle!
The Big Cheese Festival is held every summer in Caerphilly and has currently been running for 21 years.  Attracting above 80,000 people annually, the festival is a celebration of the culture, history and heritage of the town and surrounding area.
Caerphilly Cheese was thought to be originally created for the miners as it wouldn't dry out underground.  However, apart from a few artisan producers, it is now made solely in England.
Tommy Cooper was born in Caerphilly and there's a statue of him in the car park opposite the castle.  Fans of Cooper have been known to have their wedding in Caerphilly for this fact alone!
The town features in the Sex Pistols documentary 'The Filth and the Fury' and plays a small part in punk folklore…  In 1976, Caerphilly was one of only three councils nationally that would allow punk band the Sex Pistols to perform.  Protests and prayers were held by locals outside the Castle Cinema (now demolished to make way for the shopping centre) where they were performing and there was huge controversy over the event.  The local punks had a good night though!
In 1979, the Caerphilly Heart Disease Study was set up and is now one of the longest studies of it's kind in the world.  The reason Caerphilly was chosen was that it's population was considered fairly stable.  There was also a higher incidence of heart disease compared to most of the UK.
The town is a popular filming location.  The castle has been featured in several 'Dr Who' episodes and 'Merlin' too!
10 Wonderful Reasons to Hold Your Wedding in Caerphilly!
---
Getting to Caerphilly Town:  a Travel guide
Location:  Caerphilly is located just a few miles north of Cardiff, with only the mountain separating them.  It lies at the southern point of the Rhymney Valley.
Getting There by Car:  Caerphilly lies on the A469 which bypasses the town centre to the west and travels north through Ystrad Mynach.  To go through the town, take the B4263 on top of the mountain which will take you down and into the town centre.  Be warned that the town has a slow one-way system and traffic can get very congested at times, so if travelling beyond the town, keep on the A469.
The M4 lies between Caerphilly and Cardiff and if travelling this way, use junction 32 and journey up through Taff's Well  and take the A468 at Nantgarw which leads towards the town.
By Train:  Caerphilly Station is served by trains from Penarth travelling  through Cardiff Central and Queen Street stations and on to Bargoed.  During the week they run around every 15 minutes but there is often engineering works at weekends with bus replacements and a reduced service on Sundays.
By Bus:  There are two direct buses from to Caerphilly from Cardiff – the 25 and 26.  However there are many more routes and connections throughout the county.  View the Bus Timetables page on the Caerphilly Council website for more information.
---
The Caerphilly County Borough List of Approved Marriage & Civil Ceremony Premises
Bryn Meadows Golf, Hotel & Spa, Maesycwmmer, Ystrad Mynach, CF82 7SN.
The 4* resort is situated a few miles north of Caerphilly near Ystrad Mynach.  The venue has two function rooms seating up to 300 or 50 guests and 42 bedrooms for those that need to stay.
Caerphilly Castle, Castle St, Caerphilly. CF83 1JD.
The most impressive of all wedding venues in the region and in the heart of Caerphilly itself.  It is the largest in Wales and the second largest in the UK after Windsor.  The Great Hall holds 200 guests although 150 is the recommended amount of seated guests.  Wedding photography is allowed in all areas open to the public.  It is truly a venue fit for a King and Queen!
Caerphilly Register Office, Penallta House, Tredomen Park, Ystrad Mynach. CF82 7PG.
Situated north of the town, Penallta House has two small ceremony rooms.  The largest comfortably seats 70 guests and the smallest just suitable for the couple and their two witnesses.  There is no restriction on photography and the venue has a woodland garden area for group photographs after the ceremony.  This venue is probably most ideal for short day and last minute weddings.
Llancaiach Fawr Manor, Nelson, Treharris. CF46 6ER.
This Grade 1 listed 16th century Tudor manor house has two function rooms and is really something worthy of your wedding day.  The Conservatory seats up to 70 guests whilst the larger Mansell Hall will house up to 120 guests.  Photography is permitted at the manor but only in the house after closure to the public later in the day.  With centuries old features and a garden designed in keeping with the time, it would be well worth setting aside extra time for your wedding photographs.
Llechwen Hall Hotel, Llanfabon. CF37 4HP.
A stunning hotel venue not far from Pontypridd but still within the County Borough of Caerphilly.  The hotel has three function rooms catering for a minimum of 40 guests through to 300.  There are no photographic restrictions.
Maes Manor Country Hotel & Restaurant, Maes Rudded Lane, Blackwood. NP12 0AG.
A 19th century manor house hotel set in 9 acres of lawns and woods.  The Islwyn Suite is the largest and caters for up to 220 seated guests with the Season Restaurant holding up to 50.  Photography is permitted and there seems to be no restrictions.
The Marquee at Ridgeway, Thornhill Road, Caerphilly Mountain. CF83 1LY.
The Ridgeway is located near the summit of Caerphilly Mountain with a spectacular vista of Caerphilly Castle, the town and surrounding areas.  In fact, out of all these venues, The Ridgeway has the most impressive panoramic views.  The Marquee overlooks the golf course and can cater for up to 90 guests, so ideal for mid-sized weddings.  Photography is positively encouraged with the use of 2 golf carts provided for an hour of photography around the grounds.
Newbridge Memo, High Street, Newbridge. NP11 4FH.
Celynen Collieries Institute & Memorial Hall (more fondly known as Newbridge Memo) are actually two buildings opened in the early 20th century. The art deco ballroom can comfortably seat up to 150 people while the function room will hold up to 80. Newbridge Memo seems very community focussed and is very keen to get local people involved in it's various projects and events. This would make it a perfect venue for couples getting married near Newbridge (or located anywhere in Caerphilly County) with a local interest. Wedding photography is encouraged at events in Newbridge Memo.
Shappelles (New Cottage Dance Centre), The Bridge, Ystrad Mynach, Hengoed. CF82 7ED.
Located north of Caerphilly, the New Cottage Dance Centre is a beautifully intimate place for your wedding ceremony and reception.  There are no restrictions on wedding photography.
---
Although I have now relocated to Caerphilly near Cardiff, I am still taking wedding photography bookings in London, Bristol and the rest of the UK.
I also cover all of South Wales including Newport, Swansea, Neath, Pontypridd, Llantrisant, Monmouth, Abergavenny, Barry and Penarth.
As well as all those lovely small towns & villages in-between!