Hi, I'm Guy and I'm a Cardiff Wedding Photographer covering the whole of the UK!

I shoot from the guests' perspective…
I love the quirkiness of the photo above.  If I'd asked the couple to do that, it wouldn't have the same impact.  This is the kind of photography that a photographer can't stage – it just happens and it's my job to be there when it does.  The happy couple loved it and ordered a framed print.
All brides and grooms cherish the memorable moments of their special day.  And Cardiff is a beautiful, remarkable destination for their wedding photography.  The colourful city is fast becoming one of the UK's most popular tourist destinations.  Couples, both local and from further afield, are assured that marriage in the city will leave them with beautiful memories for many years.
---
Wedding Photographers Cardiff – For Cosmopolitan & Green Marriages in Wales's Capital City
For an engaged couple wishing for a cosmopolitan feeling for their marriage, Cardiff is one of the best destinations.  The landscape that the city offers is marked by numerous stunning buildings that have beautiful grounds for photography.
The city landscape is also marked with beautiful old chapels and churches that serve as lovely photographic locations.  Cardiff wedding photographers can create beautiful photographs that include these wonderful venues as atmospheric backdrops.  Also offering many indoor halls for more intimate civil marriages, couples can choose venues such as the City Hall for their big day.  There are numerous venues just outside the city too, like the stunning Castell Coch.
The natural green scenery makes it one of the most beautiful cities in the UK.  Nature-loving couples can select the city of Cardiff for the backdrop to their special day and enjoy outdoor ceremonies and beautiful green landscapes in their finished photographs.  Couples wishing for summer nuptials will love the relaxed atmosphere.
My style is reportage photography which means I shoot in a documentary style and will not intrude or take over your day.  In fact many couples report that after a while they forgot I was even there but were overjoyed to see that I had captured all the action on viewing their photographs afterwards.   When a bride rings me gushing about having just seen my images of her day for the first time, it fills me with a deep feeling of warmth and satisfaction that cannot be beaten.  I have photographed weddings for ten years now, and remain passionate about telling the story of the day from start to finish…
Since gay/lgbt marriage became legal in the UK, I love to document those also, so if you're having a same-sex ceremony then please contact me to discuss.
---
Choosing Your Wedding Photographer in Cardiff.
This is one of the most important decisions you'll make regarding your day.  It's important to get it exactly right. It is definitely one area where you'll get what you pay for, so be sure to do your research. Shortlist and choose wedding photographers Cardiff whose style you like and that resonate well with you. If having your day professionally documented is important to you, budget should be secondary to this.
I have a short day wedding photography plan to cater for those needing coverage of between 2 and 5 hours. A lot of couples having a register office ceremony with a small meal afterwards book me for two or three hours, and I'm happy to help them out.
I'm based in Caerphilly in South Wales.  But whether you're based here or in Swansea, Bristol, London or elsewhere, I'd love to hear about your plans for your big day or photo shoot…
Click Here>> for your Free eGuide to Choosing and Using Your Photographer!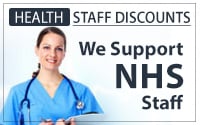 ---
Although I have now relocated, I am still taking bookings in London, Bristol and the rest of the UK.
I cover all of South Wales including Newport, Swansea,  Llantrisant, Abergavenny, Barry, Penarth and Pontypridd.
---